Top 5 Miss USA Controversies: Sarah Rose Summers, Lu Parker, Katherine Rees & More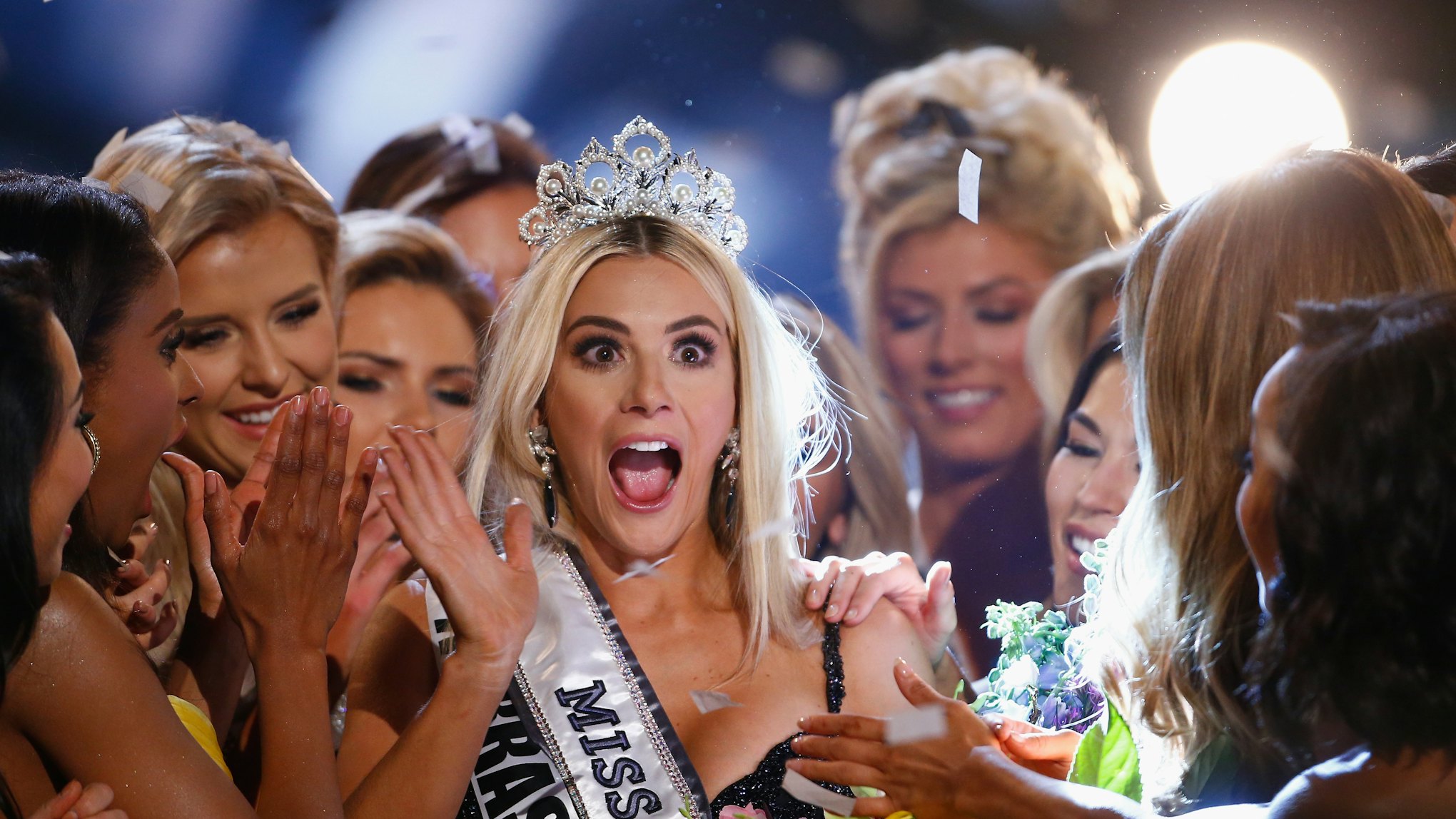 Miss USA 2019 airs Thursday night, making this the perfect time to look back on the franchise's scandalous history. From controversial comments to drug possession, these beauty queens made waves, and some even lost their crowns.
Sarah Rose Summers (2018)
The current Miss USA title-holder drew backlash in December after rude comments regarding her fellow Miss Universe contestant's English-speaking skills. In an Instagram Live video, Summers was asked what she thought of Miss Cambodia and Miss Vietnam.
"[Miss Vietnam's] so cute and she pretends to know so much English, and then you ask her a question after having a whole conversation with her and she goes," said Summers as she nodded and smiled. "She's adorable."
"Miss Cambodia is here and doesn't speak any English, and not a single other person speaks her language. Can you imagine?" she continued. "Francesca said that would be so isolating, and I said yes and just confusing all the time. Poor Cambodia."
Summers responded to the backlash with an apology via Instagram: "@MissUniverse is an opportunity for women from around the world to learn about each other's cultures, life experiences, and views."
She continued: "We all come from different backgrounds and can grow alongside one another. In a moment where I intended to admire the courage of a few of my sisters, I said something that I now realize can be perceived as not respectful, and I apologize."
Sarah Rose Summers of the United States competes in the swimsuit competition during the 2018 Miss Universe pageant in Bangkok on December 13, 2018. Getty
Lu Parker (2016)
Miss USA 1994 winner and current KTLA anchor Lu Parker was arrested in November 2016 at Los Angeles International Airport for alleged petty theft.
Parker allegedly stole another passenger's pair of headphones after going through a TSA screening checkpoint. That passenger alerted police, which resulted in the news anchor being escorted off her flight and arrested.
"She picked them up intending to return them to the owner whom she had been speaking with while in line to clear TSA," KTLA said in a statement.
"We believe this is a misunderstanding, Lu is cooperating fully with the authorities and we are confident she will be able to clear this all up," KTLA said.
A month later, Parker avoided criminal charges by agreeing to participate in the city attorney's Neighborhood Justice Program, a pre-filing diversion program.
Lu Parker attends Visionary Women Honors Demi Moore in Celebration of International Women's Day on March 8, 2018 in Beverly Hills, California. Getty
Katherine Rees (2015)
Former Miss Nevada Katherine (Katie) Rees was stripped of her crown in 2006 after explicit photos of her surfaced online, right before she was supposed to compete in Miss USA 2007.
In 2015, Rees faced four felony counts related to drug possession: trafficking in a controlled substance, sale of a controlled substance and two counts of conspiracy to violate the uniform controlled substances act, according to the Las Vegas Review-Journal. Rees avoided jail time and was put on probation not to exceed three years.
Former Miss Nevada Katie Rees' Crowned Miss JET Las Vegas At JET Nightclub at The Mirage Hotel and Casino Resort. Getty
Carrie Prejean (2009)
Miss California, Carrie Prejean, made quite a stir during the Miss USA 2009 competition after answering whether she believed in the legalization of same-sex marriage.
"I think it's great that Americans are able to choose one or the other," Prejean prefaced. "In my country and in my family, I believe that a marriage should be between a man and a woman, no offense to anybody out there."
"That's how I was raised and that's how I think it should be," she added.
What made it even more awkward was the fact that the judge who asked the question was openly-gay media personality Perez Hilton, who later called Prejean a "dumb b****" on his blog.
Prejean also made headlines months later, when sex tape rumors began to circulate. The beauty queen appeared on Fox News, confirming the existence of such a tape.
"They can call it whatever they want to call it, but it was the biggest mistake of my life," Prejean told Fox News' Sean Hannity at the time. "I was all by myself. I was a teenager at the time, and never did I ever think it would come out. But it was bad judgment."
"It's embarrassing, and it's humiliating to be talking about this on national TV."
Miss California USA, Carrie Prejean, attends a press conference at Trump Tower on May 12, 2009 in New York City. Getty
Tara Conner (2006)
Eight months into her reign, reports of alcohol and drug abuse began to circulate around Miss USA 2006, Tara Conner. The beauty queen tested positive for cocaine but instead of stripping her of her title, then-owner of the pageant Donald Trump gave her a "second chance" if she entered rehab.